Bishop Watterson High School


Class Of 1965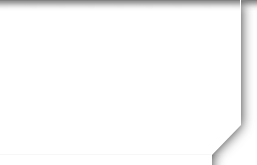 55th Class Reunion
The first planning meeting for our 55th reunion was held Monday, September 16th. Those in attendance were Amy Sabino-Bennett, Paula Massenelli-Serra, Michele Grau-Johnston, Roger Beck, Tom Eshelman, Dan Hanket, Judy Stein, Jim Favert, Cia Delewese-McQuaide, Jackie Wolf-Pisauro, Carla Young-Grubb, and Bill Scholl (phone call). Thank you to those classmates who could not attend but sent messages sharing their thoughts on this reunion.
A date was discussed and all aggreed on Friday, August 21st and Saturday, August 22nd, 2020.
Everyone wanted both nights to be "casual" with the cost of both nights held to a minimum.
The locations talked about were Spud's on Friday night and Woodlands Backyard for Saturday. We have yet to discuss these dates with the owners to see if they can accommodate our class.
There will be no paper invitations sent to your mailing address. Instead, ALL information regarding the reunion will be on this web site. I have gotten "bouncebacks" on Emails I have sent recently. This means the email address we have on file was incorrect or is outdated. Please take this time to review your profile and correct any information that is not current. Also, if you know anyone who isn't already on our website, incourage them to log on and join us.
A GROUP OF THE CLASSMATES IS MEETING ON OCTOBER 1ST AT WOODLANDS BACKYARD, 668 GRANDVIEW AVE, COLUMBUS 43215 AT 3:30 pm TO TAKE A LOOK AT THE FACILITY AND TO SPEAK WITH THE PERSON IN CHARGE ABOUT HAVING OUR REUNION THERE NEXT YEAR.
IF YOU FIND YOURSELF FREE THAT AFTERNOON AND LOOKING FOR SOMETHING TO DO, PLEASE JOIN US!