Bishop Watterson High School


Class Of 1965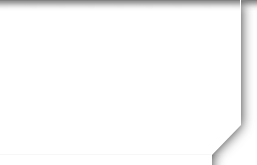 Prayer Requests
This page has been created to allow you to show care and concern for your fellow classmates. Prayers will be appreciated for those classmates and their family who are having difficulties. A card or a note of encouragement could even lighten their day.
JULY 2019
Both Bill Scholl and Carla (Young) Grubb could use your prayers this month. Both are having serious surgeries. Bill with esophageal cancer and Carla with kidney related issues. And, as we've said before, perhaps you would like to include all of the Class of '65 in your prayers as many are having health issues during this time in our lives. If you'd like to send a card to Bill & Carla, their addresses are below.
Bill Scholl, 6455 Steitz Rd, Powell, OH 43065
Carla Grubb, 2148 Blackoak Ave., Columbus, OH 43229
JUNE 2019
The family of Joe Polis is in need of prayers. His wife, Leah has had a recurrence of breast cancer, after ten years. She had surgery last Tuesday and would like us all to send healing thoughts and prayers. His sister, Mary King is also having health issues. She and her husband have relocated to Cleveland Ohio.
MAY 2019
I have heard from several class members that they are experiencing health issues. Especially remember Bill Scholl and Guido Boggioni - please pray for their quick and total recovery. As your prayers go out, perhaps you would include all of the Class of '65. Each and every one of us could use a little "help". Thank you.
FEBRUARY 2019
Please remember in your prayers Linda (McClung) Huhn as she makes her transition. Linda passed away on February 4, 2019. Also remember Bob, their children, and grandchildren in sympathy and in prayer. May they find comfort, peace and strength during this sorrowful time.
JANUARY 2018
We recently heard that Maryann Marcinko (Keckley) is now residing in a nursing home as she suffers from the effects of "PLS" (Primary lateral sclerosis). She is unable to walk or to speak. Maryann spent her grade school years at Holy Name and left Watterson to finish her senior year at Hartley. Her heart has always been with her classmates from both schools. She attended most of the reunions for Watterson and Holy Name. Please think of her in your prayers and take a moment a write her a note - her family said she loves to get mail.
MARYANN KECKLEY
ROOM 108
LOVELAND HEALTH CARE
501 N. 2ND ST.
ST. ROUTE 48
LOVELAND, OHIO 45140
.
.