Bishop Watterson High School


Class Of 1965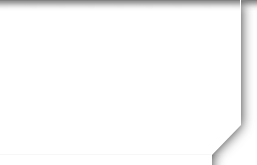 Message Forum
03/01/10 09:50 PM
#1


Feel free to start a new discussion. I would like to see the latest message show up first, but it's not possible. To get to the bottom quickly, just hit the red arrow above this message (next to Post Response).
09/10/10 10:19 PM
#2

Ladies!!!!

Have some more wine or whatever it was that inspired the comments on the photos of the reunion. Just absobloominlootly fabulous. Funny too. Great reunion, great seeing so many and catching up. Thanks to the whole committee for all the hard work. A special thanks to Lea for this great web sight.

A special thanks to all those who came from far away to make our reunion extra special.

Susie
07/02/19 09:01 PM
#3

Hi, I certainly will say prayers for Bill and Carla, Guido, Leah Polis, and all of our class with health challenges. I just had my second total hip replacement in five weeks last Monday, and know how much prayers have been helping. Wishing a speedy recovery to all who need it tonight, Helen Sherry PS I couldn't figure out how to post this on the Prayer Request page or send it to the moderator. Thanks.