Bishop Watterson High School


Class Of 1965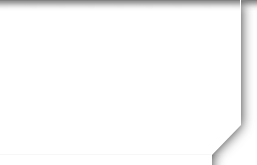 WHS Forum
Forum: DIFFERENCES IN THE WORLD SINCE THE "60's"

| | |
| --- | --- |
| Created on: 03/17/15 08:36 PM | Views: 1029 Replies: 1 |

Carla Young Grubb




Columbus, Ohio
Joined: 03/09/10
Posts: 1

View Profile
DIFFERENCES
Posted Tuesday, March 17, 2015 08:36 PM


CARL SERRA HAS BROUGHT UP THIS SUBJECT SAYING THAT IN SOME WAYS THE WORLD TODAY IS DIFFERENT FROM THE "60's" AND IN SOME WAYS THEY ARE THE SAME. WHAT ARE YOUR THOUGHTS?

Judith Stein




Columbus, Ohio
Joined: 01/29/15
Posts: 1

View Profile
RE: DIFFERENCES
Posted Friday, March 20, 2015 02:27 PM


I grew up in the Clintonville neighborhood, and have lived here all my life. As a child and teen, I spent my summers outdoors. Once school let out in June, I could not wait to be outside in the sunshine. We spent nine months of the year cooped up inside a school building, and summertime gave us the opportunity for fresh air, play and all sorts of outdoor activity. When my parents chose Clintonville as the neighborhood where they would reside, they did so for their future children, because of the park at the end of our street, and because of the swimming pool, just around the corner. They wanted us to have a safe place to play, and they wanted us to learn how to swim. In the 1950's-60's, Brevoort Park was a supervised park, from 12-8 daily in the summer, and Olympic pool was open from 12-9. We often spent the whole day alternating between the park and the pool, only coming inside for dinner and at dark, when it was no longer safe to be playing outside. Only inclement weather would keep us indoors. In that era, both the pool and the park would be packed with kids. On a hot summer day, you could barely find an empty space of water in Olympic pool. When I retired from Ohio State in 2002, I still subscribed to the old childhood philosophy of wanting to be outdoors in the summer, and so I have spent my last 12 summers outside at Olympic Pool, swimming, exercising and building a social community of outdoor friends. Unfortunately, the times have changed over the past 50 years. The computer age has taken over, and most kids are more tied to their computers than they are outdoor activities.. The city parks are no longer supervised in the summer, and a lot of pools are seeing diminishing memberships. This was the case of my beloved Olympic Swim Club which closed its doors last summer after 76 years of operation. This week I have had tio witness the demolition of this landmark pool. It is hard to put into words what this kind of difference means to me after 60-plus years. They can take away the place of my summer memories, but fortunately, they cannot take away those memories. There are other pools, and in 2015, I will start a fresh new summer. Happy Spring and Summer to you all!